\Wednesday,
June 20, 2007
Ramada Hotel
and Convention Center

640 Broad Street
Augusta, Georgia
30901

***
Complimentary Breakfast

***
9AM - 12PM
Meet and Greet

Introduction
Showcase

Application
Implementation

Q & A
Who Should
Attend
Chief Information Officers

IT Managers

Controllers

Plant Managers

Chief Financial
Officers
Sponsored by BaxTek Solutions with featured representatives from: Symbol/ Motorola, Redbeam, Invetrak and NiceLabel

Topics:
InveTrak ERP and WMS are full-featured inventory management systems designed to provide companies with the tools necessary to efficiently manage inventory, procurement, production, kitting/assembly, order fulfillment and warehouse activities

NiceWatch Enterprise is an integration middleware server for high-volume label printing with centralized integration and print management. The NiceWatch Enterprise includes three main components:

NiceWatch Server: High-throughput module for enterprise-level centralized label printing integration that offers high-volume label printing through multi-threaded printing and multiple engines.
NiceLabel Enterprise Print Manager: Web-based module that you can access from any workstation on your network or through the Internet to manage your printing process.
NiceLabel Pro: Full-featured label design and printing software that you use to create and print label (.LBL) files with your desktop computer
.


Tracking computers, equipment, furniture, vehicles and other valuable assets using RedBeam's intuitive, affordable and complete asset tracking system.
Registration Information: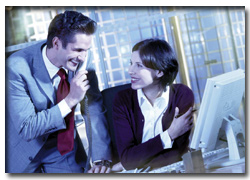 Three convenient ways to register.
Call Valorie Roon at 770.979.8696
Send email to val@baxtek.com (name, title, company name and phone number)
Fill out This Form
Registration runs through Monday, June 18, 2007. Please register by June 8, 2007 to guarantee your seating for this exclusive seminar.
Featured Partners