Manufacturers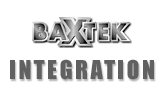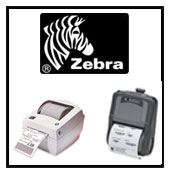 Your BaxTek Barcode Verification Solution
Barcode verifiers check a 1D & 2D barcode against an industry application standard and grade the barcode's quality. Barcode verifiers are used for both internal QC departments and for label compliance from ISO 9000 or industry standards or distribution customers. Verification can save your company money by ensuring compliance and avoiding costly re-printing and labeling. Analysis information from a bar code verifier can be used to detect and fix many types of failures or other problems with a bar code printer application. These include print head failure, bad setup, poor density control, incorrect media, and more.
Get Verified! Take the BaxTek Challenge!
Label Vision Systems

LVS INTEGRA 9500 Bar Code Quality Station
The INTEGRA 9500 is an all in one bar code verifier with analytical software that is extremely easy to operate. Just place the label on the viewing platform and it is graded. There is no symbology or aperture to choose as the INTEGRA 9500 auto discriminates the bar code type and correct aperture to use. The easy to read results are boldly displayed on the built in LCD display.


LVS 9550/9560 Logistics Barcode Distribution Verifier
The INTEGRA 9550/9560 allows distribution centers to quickly scan vendor labels as they enter their no read lines. The system grades each code to ISO standards and automatically prints a new label. The data is then sent to an offsite location where corporate has the option to bill each customer for printing faulty codes.


LVS 9505 Flat Bed Verifier
The LVS9505 Flat Bed Verifier is used with the customers PC or the INTEGRA 9500. Use the FBV on bar codes that are too large to fit onto viewing stage (shipping containers, large boxes, blister packs) or when bar codes are attached to a final product and are too bulky or not flat.


LVS 7500 Thermal Printer Bar Code Verifier
The LVS® 7500 ISO Verification module verifies any combination of linear, matrix and stacked codes (including PDF-417, Micro PDF, Data Matrix ECC-200, RSS, Composite Codes, QR Code and others) to ISO Print Quality Standards. The arcodes can be in any orientation, with any number and mix of codes on a label, and as many labels across the web or form as required.
The BaxTek Challenge
When you're printing bar codes, don't you want to be sure they scan correctly? Send BaxTek Solutions your sample bar code label or tag & we will use our state of the art Integra verifiers to tell you if it is meeting your desired specifications and if not, how you can fix it.
Copyright © 2020 BaxTek Solutions All Rights Reserved 1-866-722-9835 Made in Georgia, USA