Choosing the right printer for your operations isn't an easy task, but theevidence is clear that the decision matters. According to the Warehouse Education and Research Council (WERC) report "DC Measures 2008," the median percentage of productive hours vs. total hours worked at the average warehouse is just 85 percent – meaning nearly one out of every six hours is spent on non-productive activities. Best-in-class companies averaged 92 percent productivity. For firms with below-average productivity, even small improvements can positively impact a facility's throughput and on-time shipping performance. Getting the most out of your printers means understanding what differences exist and what makes the most sense for your business. Below are the top five tips to select the right printer.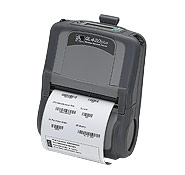 1. Go Wireless, Mobile and On-Demand Wireless mobile printers allow workers to generate andapply labels literally anywhere in a warehouse or factory. By printing at the point of activity, workers are much less likely to apply the wrong label to an item or package. Positioning the printers closer to areas where the work actually gets done also eliminates "deadhead" trips back and forth from the workstation to the centralized printer. These walks to the printer may take only a few minutes, but multiplied across dozens of workers on multiple shifts, they represent an opportunity for tremendous time savings and productivity improvements. Eliminating unnecessary walking also helps eliminate distractions that lead to labeling errors and lost productivity.
2. Pay Attention to Speed, Battery Life and Media Because of their critical role in shipping and manufacturing operations, bar code printers have a direct impact on productivity. Chosen correctly, an advanced printer solution can provide benefits beyond the reliable printing of bar code labels, driving operational benefits that can help manufacturers remain competitive in a rapidly evolving economy. Variables such as time to first label, print speed, how long the battery lasts, whether the battery is replaceable, how easily media can be loaded, the material used, how often the printer breaks down, and even its proximity to the items to be labeled all have a clear and significant impact on productivity, and thus on total cost of ownership. Ideally, the battery should last for a full work shift so workers don't have to waste time recharging during the middle of the day. When printing thousands of labels per day, the time to the first label and the print speed truly begin to add up. Printing four inches per second instead of three will save precious time.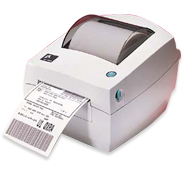 3. Get the Printer that Fits Your Needs and Your Space Printers can contribute to productivity byfitting easily into existing work spaces and processes. For repetitive, high-volume tasks such as applying labels, saving just seconds per operation can translate into meaningful efficiency gains. Wireless printers give organizations a lot of flexibility on where printers can be positioned. A wide range of wireless industrial printers support 802.11 wireless LAN connectivity and security standards, and can be installed where labels are needed, not just where Ethernet is available.
4. Choose Smart Printers Some industrial label printers are much more IT friendly than others. Because Smart Printers are capable of bi-directional communication, they can actually reduce their own downtime by re-aligning the barcode if a dot is misfiring or by sending e-mail alerts to IT or operations staff when there is a hardware problem. These factors are becoming more important for the many facilities that are being forced to support more systems and aging equipment with less people.
5. Choose Printers and Mobile Computers that Communicate. Combined with a mobile computer, mobile printers can help direct putaway and picking operations, further improving productivity by balancing workloads and optimizing routes throughout a facility. For example, the Intermec PB50 mobile label printer provides a variety of the features listed above, includes fast drop-in media loading and a field-replaceable battery, and syncs with other devices such as the CK3 mobile computer, which helps you improve your productivity.