Site Assessment for Wireless Products
The Wireless LAN Site Survey is the precursor to a successful wireless network implementation. Familiarity with wireless networks translates into an accurate survey, thoughtful placement design and a well-developed configuration that ensures maximum efficiency of your broadband or wireless networks setup. This up-front planning and documentation facilitates the smooth implementation of wireless access points, antennas, bridges and switches.
Key Benefits
A Choice of Survey Levels
BaxTek Solutions Inc. offers three levels of Wireless LAN Site Survey to match the size and complexity of the wireless project.
Basic Wireless Site Survey
This survey is for small offices or small schools that have typical office environments without obstructions. The survey can be done remotely and is performed using tools that analyze building schematics.
Standard Wireless Site Survey
This survey is for small and medium office environments and large schools that do not include labs or warehousing space that create wireless interference. The Standard Wireless Site Survey begins using tools that analyze building statistics and includes a walk through to test all assumptions.
Advanced Wireless Site Survey
This survey is for complex environments including businesses and universities with multiple buildings, labs, warehouse space, or shared buildings with any number of separate wireless networks that can potentially overlap. The Advanced Wireless Site Survey begins using tools that analyze building statistics and is performed on-site. The Advanced Wireless Site Survey includes a complete Radio Frequency (RF) analysis and a guarantee that the recommended design will deliver adequate coverage at the quoted wireless signal strength over the defined survey area or BaxTek Solutions Inc. will provide additional access points at no additional charge.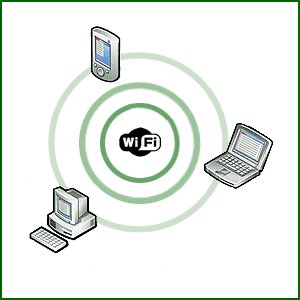 Expert Assistance
Regardless of the level of wireless site survey your environment requires, engineers with extensive experience in wireless products and wireless network design help you to create a network that meets your specific needs. Engineers use sophisticated modeling tools designed specifically for wireless products.
Building Layout Review
Prior to the site survey, the engineer requests and reviews a building layout to assess the infrastructure and how it impacts the areas that are designated for wireless access. Ideally the requested drawings include cable and electrical
plans. Surveys performed on-site verify all aspects of the layout and update the drawings to reflect corrections and the final configuration.
---
Site Survey on Location
For the Standard and Advanced Wireless Site Surveys the engineer does a physical check of the facility to identify issues that impact transmission, speed, and throughput. He then identifies the best locations for the wireless access points, tests signal strength, and creates a site report. By isolating possible areas of interference the engineer is able to ensure seamless coverage throughout the building. This avoids trial and error and insures that the access points are correctly installed the first time.
Radio Frequency Analysis

The Advanced Wireless Site Survey includes a complete Radio Frequency (RF) analysis. Radio waves do not always travel the same distance in all directions. Obstacles like elevator shafts, shielded doors, walls, or appliances can cause the pattern to be irregular. Specialized instruments test the radiation patterns and data rates throughout the site to detect unwanted attenuation in the areas of desired coverage. Based on these findings the engineer recommends the channel settings and antenna placement to provide optimal wireless coverage with minimal interference.
Documentation
BaxTek Solutions Inc. provides a final report that includes a hardware list, additional cabling requirements, an equipment placement map, the configuration of the devices, suggested antenna type and placement for each device. The report may also provides guidance on security and management requirements.
Ordering Information
Service Agreement
The Service Agreement specifies the legally-binding deliverables including any guarantees and exclusions of the service and is provided for your signature before work begins.
Pricing and Availability
For a quote, please contact BaxTek Solutions Inc.