BaxTek Solutions provides reliable consulting and custom software development for all database-driven applications used on your mobile device. BaxTek will work within your unique circumstance to develop the best possible solution for your company. .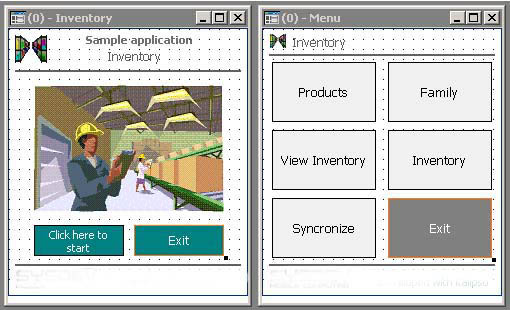 BaxTek has experience in these Industries, Applications, and Output Formats.
Industries
Applications
Output Formats

Airlines
Bookstore
Carwash
Casino/Resort
College/University
Financial Institutions
Furniture Store
Government
Grocery
Hospitality
Manufacturing
Medical Packaging
Nursery/Landscaping
Package Delivery
Postal Service
Public Utilities
Retail
Security
Showroom
Software Development
Sports Promotion-event scoring
Technology Reseller
Trucking
Warehousing & Distribution
And many others!

Asset Tracking
Bookstore order fulfillment
Check In/Check Out
EPA-required data and analysis
Event personnel management
Event scoring – skiing/snowboarding
Food safety audits
Forms Tracking
Incoming package receipt/internal delivery
Meter change-out routing
Mobile (truck) inventory control
Pallet tracking
Physical Inventory
Quality Control - Packaging
Receiving
Route accounting order entry and
receipt printing
Shipping
Showroom Order/Sample entry
Slot machine data
Waste Container tracking
Wireless printing (IrDA, Bluetooth, and 802.11)
And Many More!

Access
Excel
Excel AND Access via
data processing VB script
Fixed width text file
Fixed width text file (.csv) then to a SQL server db
ODBC via a DSN/Connection string:
Oracle
SQL Server
MS Access
MySQL
Fox Pro
Text file, emailed to the home office for import into accounting package
Text file, transferred to an FTP site for import into MAS90
Crystal report displayed on the PC with data just downloaded
Data displayed on PC after download for editing then sent to an FTP site
And countless other formats!
If you are interested in a custom made application, please fill out the form below and we will get back to you as soon as possible. If you are not sure about a particular field you may leave it blank.