The NiceLabel™ Family

The NiceLabel™ family of bar code and RFID labeling software products enables label design, printing and integration into desktop, enterprise and mobile wireless environments.

You can download the NiceLabel demo and evaluate NiceLabel for yourself,
A few Unique Features of NiceLabel include:
Pocket NiceLabel - label printing from Windows CE and Pocket PC mobile devices from custom interfaces or 3rd party handheld applications.
NiceWatch - an automated label printing server that can trigger a print job from any platform that can communicate through a TCP/IP socket, email, a file drop and more
NiceForm – easily enables anybody to graphically create user-friendly data entry screens for labeling operations
NiceLabel Express (PDF)
NiceLabel Express is completely wizard-based software fulfilling basic bar code labeling needs at a low-cost. The entry-level software includes many design elements of professional versions with the emphasis on simplified user interaction.

Working with NiceLabel Express is based entirely on user-friendly procedure Wizards representing true shortcuts to fast and easy label creation. It includes all basic label design tools and support of prompted fields, serialization, date/time stamps and all standard bar code types (including 2-D and EAN/UCC 128).

Data collecting from external sources can be retrieved from a text (ASCII) file using built-in Database Wizard.
NiceLabel Pro (PDF)
NiceLabel Pro is a full-featured labeling software designed for professional bar code and RFID label design and printing, including complete database support and integration capabilities. A wide range of options makes it a perfect and easy-to-use, wizard driven tool for any labeling requirement.

NiceLabel products include support for all industry standard bar codes (including 2-D). Since users are often confronted with particular customer or industry (chemical, automotive, retail, etc.) compliance requests, NiceLabel Pro installs many industry standard label templates to get you printing quickly.
NiceLabel Pro provides a rich Radio Frequency Identification (RFID) smart label interface. NiceLabel supports a wide variety of high-frequency and ultra high-frequency tags for Electronic Product Code (EPC) compliance. NiceLabel Pro includes an EPC wizard to simplify the encoding of 64 and 96 bit EPC tags for SGTIN, SSC and more.

A user-friendly database wizard is used for quick and easy performance of database connection and printing operations. In addition to the standard support for text files, common database types and ODBC drivers, there are also available high-performance native drivers for enterprise databases (as Oracle, MS SQL Server, AS/400, Informix, etc.).
NiceLabel Suite (PDF)
NiceLabel Suite offers the user advanced connectivity and application development options for any type of user. NiceLabel Suite includes the NiceLabel Pro label designer as well as the following tools:

NiceForm: NiceForm is an application generator for labeling operations on a Windows PC or Windows CE mobile device. Users can design custom interfaces and multi-form applications to simplify the label printing experience for the operator. No custom programming knowledge required.

NiceWatch: NiceWatch is a centralized print server for automating label printing operations. NiceWatch can accept a print request from any mobile wireless, desktop, ERP or WMS application to automate label printing without user intervention. Print requests can be made through a file drop, a TCP/IP socket, and email or a COM port.
Pocket NiceLabel (PDF)
Extend label printing beyond the desktop and into the mobile wireless enterprise. Pocket NiceLabel is a runtime application for Windows CE and PocketPC devices. Pocket NiceLabel easily allows anybody to design and execute label printing from mobile wireless data collection devices from Intermec, Symbol and more. Label printing from mobile wireless devices has never been easier.
NiceWatch Enterprise (PDF)
The enterprise solution is designed for centralized integration of multi-threaded and high-volume label printing. If your Warehouse Management System (WMS), Enterprise Resource Planning (ERP) system, Hospital Information System (HIS) or any other type of business information system requires high-throughput and high-volume label printing, then NiceWatch Enterprise is the perfect solution for you.
The NiceWatch Enterprise prints large quantities of labels on multiple printers from your WMS, ERP, HIS or other systems. The NiceWatch Enterprise provides you with a:
Multi-threaded printing technology that assures fast and faultless operation even in the most demanding environments.
Scalable enterprise-level integration middleware that does not require any programming or coding change of your existing information systems.
Server-based solution that enables applications and systems to initiate label printing from a centralized location.
All printers in your organization can be managed from one location through the web-based Enterprise Print Manager module that is also part of your NiceWatch Enterprise environment. Real time printer status monitoring combined with a multi-channel alerting system minimizes the risk of long-lasting production line standstill and ensures that you learn immediately about a label printing error, warning or simple confirmation of an executed print job.
NiceLabel SDK (PDF)
The label printing solution for Windows application developers. NiceLabel SDK (Software Development Kit) is the desktop integration edition of bar code and RFID smart label printing. The NiceLabel SDK (software development kit) enables software publishers to integrate professional bar code and RFID smart label printing into their desktop software product. NiceLabel SDK has all of the label design functionality of NiceLabel Pro and includes deployment rights for the easy-to-distribute NiceLabel Engine that is embedded in the software publisher's desktop application.The NiceLabel SDK offers the following benefits:
Powerful label printing engine capable printing labels of any complexity (including bar codes and RFID)
Optimal printing to any label printer
User friendly stand-alone label designer available
Integration of label printing into your software application gives your software additional functionality. At the same time the end users do not even see the NiceLabel interface because the software application uses NiceLabel label printing power in the background.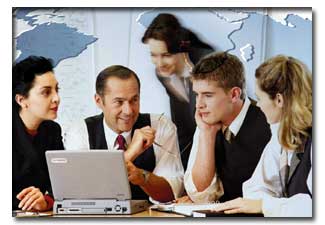 Call us at 770.979.8696 or email us for other products, orders or questions!
---
International: VISA, MasterCard, American Express,
& Company Purchase Orders Accepted