Manufacturers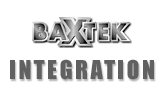 Testimonials:
The printer is working like a champ, and the Bartender software has performed to our expectations. Better Label has provided us with a terrific label stock/ribbon combination that is giving us good chemical resistance to our solvents.

-John R.
Hi Val,

It's always great talking with you. You are very helpful, have excellent customer service skills, and always have a courteous and professional manner.

Thank you for the prompt information and I will be letting you know which one we selected.

Again, thanks for all your help.

-Rose A.
As the IT manager for a national third party logistics company, I often rely on BaxTek Solutions for urgent purchase needs for scanners and related equipment. This is especially true for specific models that are no longer readily available. They have repeatedly come through for us in all of our infrastructure needs. I know I can count on BaxTek in a pinch because they have consistently delivered.

-Lorraine S.
Since I have been using BaxTek, my service costs have decreased by 50% from the previous year. The time between when I send out equipment for repair and when I receive it back fully maintained and operational has decreased by weeks! I am happy to say that I get detailed breakdowns of what needs to be fixed and the costs associated with those repairs in timely manners that assist with making my maintenance decisions. Every time that I have called or emailed, I get a quick and courteous response to all of my questions

-Len T.
Thanks again for your assistance with getting the bar code wand working on our laptop. We finished the software over the weekend to drive it, and it's working like a charm.
Using the bar code scanners we've purchased from BaxTek has tremendously helped our workflow and inventory tracking... read more

-Tony M.
You and your team are OUTSTANDING.



-Charles
Copyright © 2020 BaxTek Solutions All Rights Reserved 1-866-722-9835 Made in Georgia, USA